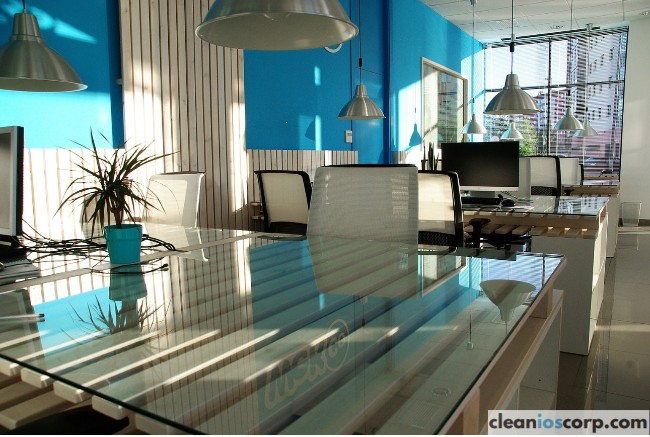 Here's a disturbing thought – an office desk has 400 times the number of germs as an office toilet seat. The more germs that stay on your premises when you own a business, the more employees you'll have called in sick. If your building serves consumers, you run the danger of making them sick as well.
Here are some advantages of investing in proper cleaning and automation.
1) Safety of Customers and Employees
Germs and bacteria can easily find areas to flourish within your building when not cleaned regularly. This exposes personnel, as well as clients, to the danger of catching a fever or other infections.
2) Cost
Using appropriate cleaning solutions will ensure that your commercial space remains clean and tidy at all times, saving you profound cleaning costs in the future. Purchasing effective cleaning solutions with automation that work best for your workspace is more efficient than investing inexpensive products that might not be appropriate for your office.
3) Effective and Efficient Use of Products
Disinfectants
One reality is that your building will need to be cleaned at some point. Using the proper cleaning solutions such as Eliminator 42 kills viruses, fungi and bacteria faster and more efficiently than other cleaners and disinfectants. This product can go a long way for minimum costs in concentrated doses.
Sanitizers
For other kinds of surfaces, you can opt for Peroxi 3, a concentrated hydrogen peroxide to clean and sanitize non-porous, hard surfaces such as glass, stainless steel, bathroom surfaces, doors and more.
Automation
Do not forget to include hand sanitizers for a quick hand cleanse and touch-free dispensers to reduce cross-contamination.
4) Performance Improvement
There is a direct correlation between workspace hygiene and the productivity of your employees. A clean atmosphere may ensure that your employees concentrate on their jobs, allowing them to be more creative round the clock and our products help you achieve that.
A tidy workplace can also help you maintain a low turnover rate by increasing employee happiness.
So get the right kind of cleaning solutions with Cleanios Corporation to maintain a well-kept office. With over 35 years of combined experience, we provide individualized end-to-end automated chemical solutions for various industries, helping them achieve their goals.
Our products ensure accountability, optimal pricing and meet client-specific requirements.