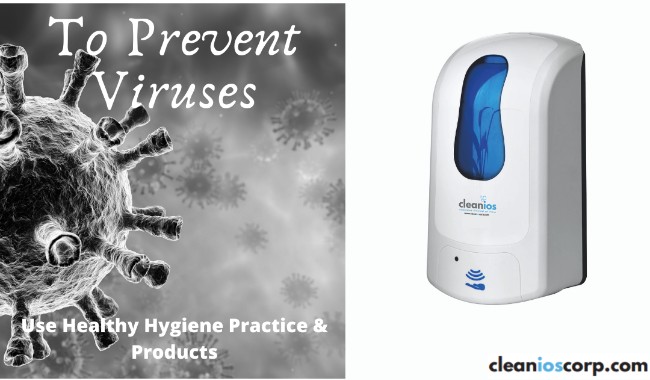 A hygienic lifestyle is important for your health. A lot has changed in the last two years that have significantly impacted our hygiene habits. With infectious diseases still affecting people globally, proper sanitization is a priority. Shaking hands or touching random objects is not safe anymore.
Hand sanitizers are a great way to safeguard from coronavirus and many other contagious diseases. However, a manual sanitizing dispenser still increases the risk of infection simply through touch.
Hence, automatic hand dispensing for sanitizers is a must-have at every office and public space to avoid contamination and contact-dependent spread of diseases. Automatic touch-free hand dispensers are beneficial for a variety of reasons.
Decreasing the Spread of Contact-Dependent Diseases
Touch-free dispensers have proximity sensors, so they can detect the movement of your hands and pour the right amount of sanitizer accordingly.
Touch-free means you don't have to press any button or push down the dispenser tube to sanitize your hands.
All you need is to stand in front of the automation and place your hands below the nozzle. This erases the necessity of touching the sanitizer container and adds to the safety of the end-users.
Dispensing an Optimum Amount of Sanitizer
Automatic touch-free dispensers are calibrated to release the optimum amount of product at one go, and you will have enough sanitizer to rub onto your hands and or go for another round if required.
This automation protects against the loss of excess product that happens in the case of manual dispensers.
Additionally, applying more pressure on the bottle will cause spills and if the pressure is low, you will not get enough sanitizer to sanitize your hands.
Increasing Usability
People generally avoid using manual sanitizer dispensers in public spaces due to the increased risk of contamination.
If you have a touch-free dispenser, people will feel more comfortable using the automation. The risk of contact-dependent spread is removed and sanitizer usage can keep everyone safe and healthy.
Providing Easy Installation and Maintenance
The installation of the automated touch-free dispenser and maintenance is quick and efficient.
There are no tedious cleaning routines.
The unit comes with screw sets or adhesive for quick mounting along with low battery/low liquid indicator for alerts when changing of batteries or product refilling is required.
Enhancing Appearance
The design and appearance of an automated touch-free dispenser add to its value.
Its modern look is a plus point with all the other usability factors it offers:
Vertical style window for product indication

Drip tray for avoiding lotion drip on the floor

Touch-Free Dispensers are also available with a stand to enable hand hygiene anywhere.
Cleanios Corporation provides the best automatic touch-free hand dispensers to help reduce cross-contamination. Our products come with a sleek design, smooth contour exterior and a curve glossy, shiny surface, in black or white colors. Reach out to get an idea of our other products and services, or ask how you can get the automation for FREE.